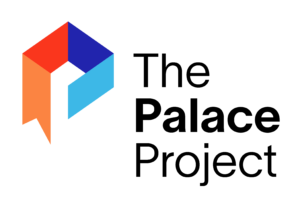 LYRASIS is engaged in a two-year project, generously funded by the Institute of Museum and Library Service (IMLS), to develop and pilot a hosted, turnkey eBook and audiobook service for state and public libraries based on The Palace Project, a transformational, library-centered platform for digital content and services. Palace supports the mission of libraries by providing equitable access to digital knowledge, bolstering the relationship between libraries and patrons, protecting patron privacy, and enabling libraries to serve all their e-content in a single app. Funded by a $5 million investment from the John S. and James L. Knight Foundation, The Palace Project is a division of LYRASIS working in strategic partnership with Digital Public Library of America (DPLA).
The pilot will include five public and five state libraries. A Virtual Library Card service will be established for each pilot library, along with a collection of over 10,000 open access eBooks and $25,000 worth of licensed eBook and audiobook titles from The Palace Marketplace. Patrons will be able to sign up for a free virtual library card and access all these titles through the Palace app on iOS and Android. The service will include analytics, technical support, staff training, and patron outreach.
We are inviting expressions of interest from public and state libraries that would like to participate as pilot partners. Libraries serving communities in U.S. territories, as well as those serving historically underserved populations, are encouraged to apply. The project will be run as a stand-alone service with no integration with existing eBook or Integrated Library Systems, so libraries without an existing eBook service are preferred. The pilot will kick off in May of 2022 and run for approximately 12 months, after which pilot partners will have the option to continue the service for a nominal fee if interested. As a pilot partner, you will be expected to:
Promote the Palace app to your patrons
Facilitate surveying users for feedback
Provide feedback and input on what kinds of reporting and analytics would be helpful
Please complete this online form to express your interest in participating as a pilot partner. The project team will review all submissions and contact potential partners to determine which libraries will be the best fit for this project. If you have questions, please feel free to email support@thepalaceproject.org.