Introducing The Banned Book Club

Get started reading today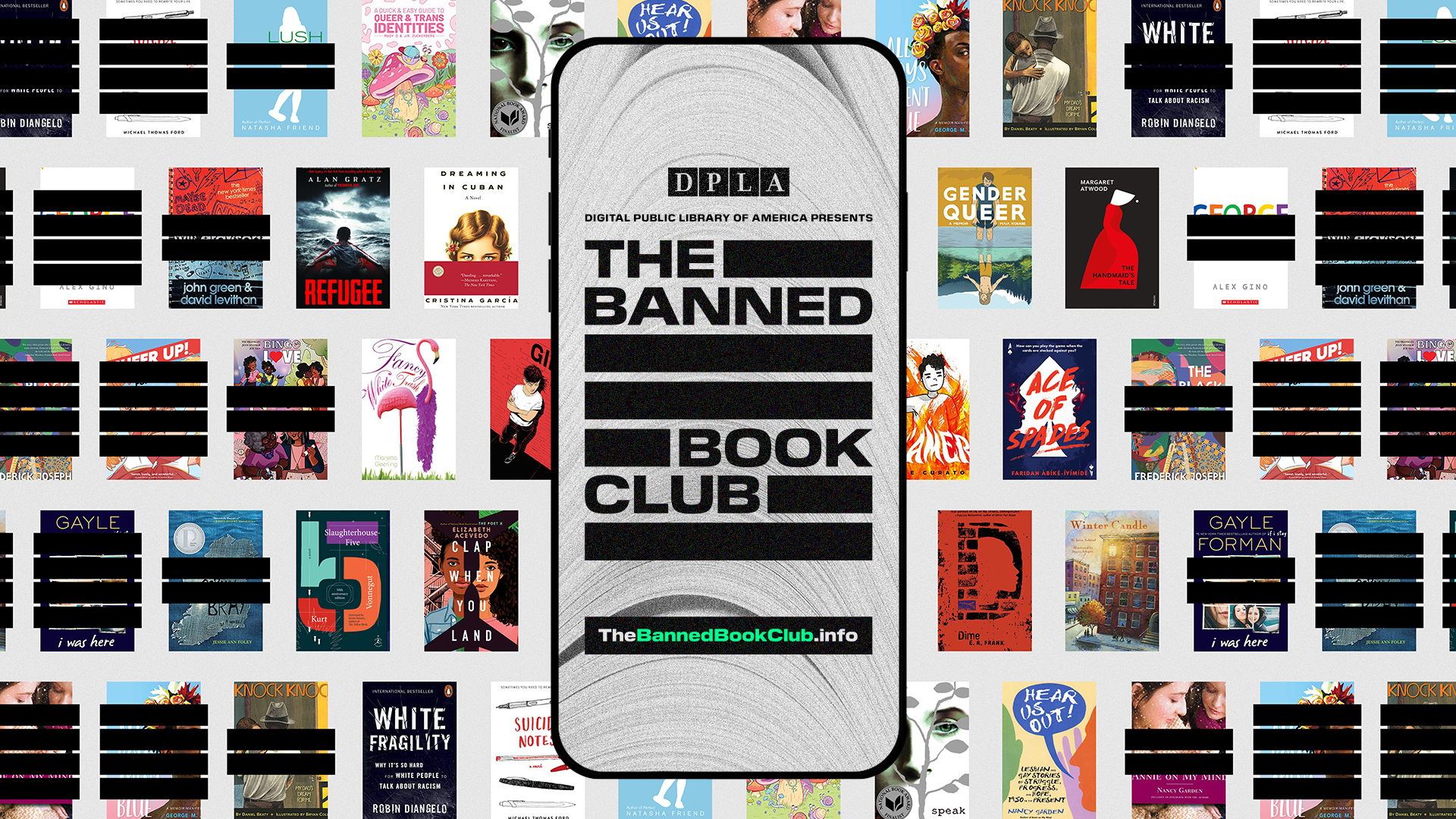 Step 1:
Search for "The Palace Project" in the App Store or Google Play store and download it.

Step 2:
Search for "Banned Book Club."

Step 3:
Click on the Settings gear icon in the lower right corner.

Step 4:
Click on Libraries, then Banned Book Club.

Step 5:
At the login screen, Click on Create Card.

Step 6:
Click "Allow Once" when prompted to allow Palace to use your location.

Step 7:
Follow the instructions to create your virtual library card.

Step 8:
Check your email and click the verification link.

Step 9:
Return to the Palace app and log in using the library barcode number found in the verification email and the password you created.

Step 10:
Download your first book!
The Palace Project is a strategic partnership between Lyrasis and DPLA with support from the John S. and James L. Knight Foundation.