The Palace Project team is a dedicated group of tech-savvy library leaders driven by our shared belief in the need for a public, not-for-profit option to serve the growing digital needs of public libraries.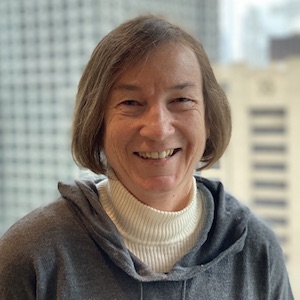 Michele Kimpton
LYRASIS, Global Senior Director
The Palace Project is led by Michele Kimpton, a globally recognized leader in building communities and products in libraries who has played a pivotal role in some of the most significant advances in Internet-related digital content development and preservation. Michele previously served as Director of Business Development and Senior Strategist at DPLA, where she was instrumental in building the DPLA ebooks program and the DPLA Exchange and was a leader in the Library Simplified community. Previously, Michele worked as chief strategist for LYRASIS and CEO of DuraSpace, where she developed several new cloud-based managed services for the digital library community and developed new sustainability and governance models for multiple open source projects. Michele is a founding member of both the National Digital Strategic Alliance and the International Internet Preservation Consortium. In 2013, she was named a digital preservation pioneer by the Library of Congress. Michele holds an M.B.A .from Santa Clara University and a B.S. in mechanical engineering from Lehigh University.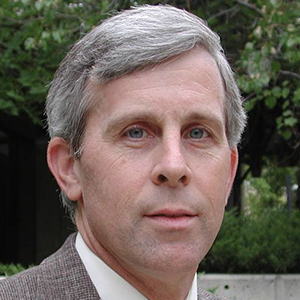 John Herbert
LYRASIS, Senior Director of Technology and Innovation
John Herbert, Senior Director of Technology and Innovation, leads our Digital Technology Services. He served as the Head of Digital Ventures and Program Director for the Utah Digital Newspapers at the J. Willard Marriott Library at the University of Utah. As the Head of Digital Ventures, John was responsible for overall program results, including fund raising and developing statewide collaboration for digital newspapers. Prior to working at the University of Utah, John served in several technology and operations leadership positions, including the Director of Logistics Design, during his 17 years with the American Express-Travelers Cheque Group. Through his various leadership positions, John gained excellent knowledge of leading business operations, incorporating technologies to support them, and provided superior service while balancing an external collegial presence and spearheading collaboration in our communities. John holds a Master of Business Administration from the University of Utah and a Bachelor of Arts in Computer Science and Mathematics from the University of Kansas.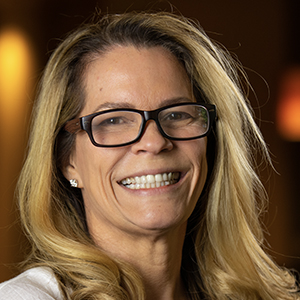 Lisa Larson
Senior Director of Outreach & Engagement
Lisa Larson is the Senior Director of Outreach & Engagement and has worked with the library community for over 25 years. Lisa is dedicated and driven by her work with libraries, archives, and museums and how LYRASIS programs and services might bring them closer, through open technologies, services, and community engagement. The Outreach and Engagement teams are not only responsible for introducing the diverse array of services and programs to cultural heritage institutions, but also for bringing back critical news and feedback into LYRASIS, so that LYRASIS is a responsive and adaptive organization, focused on the now and the future. Lisa drives the Membership program, which is that the heart of every program or service we develop, adopt or partner around. The Outreach and Engagement teams under Lisa's guidance stretch across the globe. It is through this local and regional engagement strategy that LYRASIS is able to operate as a global organization, yet scale to engage locally and recognize regional opportunities and issues. Lisa's particular passion is ensuring that smaller or less-resourced cultural heritage institutions have access to the same opportunities that come more readily to larger or better endowed institutions. Lisa graduated from Florida Atlantic University with a degree in Communications and has been accepted into the MLIS program at University of South Florida.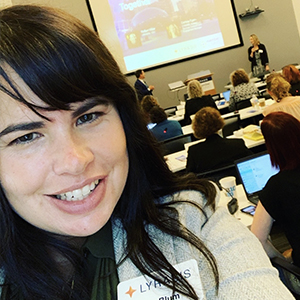 Meg Blum
LYRASIS, Director of Marketing and Communications
Meg McCroskey Blum, Director of Marketing & Communications, leads our Marketing and Communications teams. Before coming to LYRASIS in 2010, Meg worked at BCR, helping to integrate BCR members into LYRASIS and building our western presence. Meg manages all marketing and communications efforts, including content marketing, community engagement, conference presence, website, elections communications and other special member programs. She has a long tenure with non-profit organizations and as a for-profit business owner, and was previously a researcher and instructor at the University of Colorado, Boulder. She holds a Master's Degree in Public Policy from the University of Colorado, Boulder and a Bachelor's Degree from member institution Rhodes College in Memphis, Tennessee.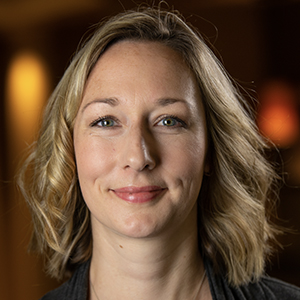 Carissa Egan
LYRASIS, Digital Technology Services Outreach and Engagement Manager
Carissa Egan, Digital Technology Services Outreach and Engagement Manager, joined the LYRASIS team in April 2017 and is primarily responsible for developing strategies to expand the services that LYRASIS offers as well as for implementing improvements to the existing suite of LYRASIS hosted services. She has over a decade of experience working with open source technologies and developing cloud-based services for cultural heritage organizations. Prior to LYRASIS, Carissa was the Services Manager at DuraSpace where she coordinated the direction of the DuraCloud, DSpaceDirect, and ArchivesDirect services. As brand manager, Carissa brings a passion and dedication for creating sustainable open source services that meet the needs of the community. She is a proud alumnus of Syracuse University's School of Information Science.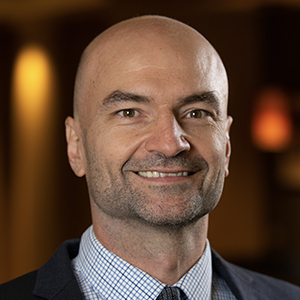 James English
LYRASIS, Product Development Strategist for The Palace Project
As Product Development Strategist for Library Simplified/SimplyE, James English will be working to build the public library open source community mentioned above, develop and follow a technical roadmap for deploying the hosted solution through LYRASIS while maximizing benefit for public library partners, as well as identify new opportunities to serve public libraries across the United States. James comes to LYRASIS from The New York Public Library, where he helped develop the Library Simplified solution as the Sr. Product Manager for National Platforms. Prior to that, he served as Chief Product & Executive Officer of Telemetry Labs and as Chief Product & Operations Officer for Guardian Networks, both web and mobile product development service providers specializing in machine-2-machine technology.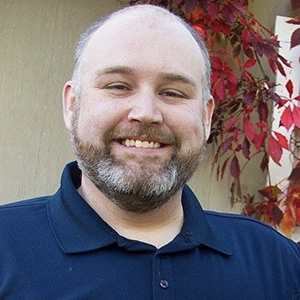 Jonathan Green
LYRASIS, Digital Technology Services Senior DevOps Engineer
Jonathan Green has more than 10 years' experience in software engineering, and was on the original team that wrote Islandora 7.x as well as being the author of the Tuque Library. Previously, he served as Chief Technology Officer for discoverygarden, a long-time contributor and service provider for Islandora. He represents LYRASIS by sitting on the Islandora Coordinating Committee, the Islandora Technical Advisory Group and as a committer on the Islandora and Islandora-Claw projects and has contributions to many other open source projects. He is a believer in open source and works not only to sustain and improve current LYRASIS Hosting services, but also explore longer-term opportunities to integrate with other open-source platforms. As a technical lead, he is responsible for making sure all the behind the scenes servers and software are running smoothly and securely so that our hosting clients can focus on their core mission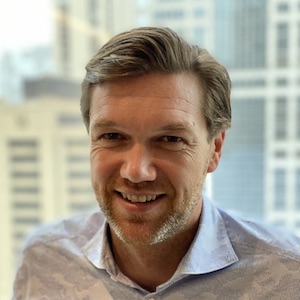 Micah May
DPLA, Director of Ebook Services
Micah is our  director of ebook services, driving the DPLA Exchange and related ebook work. He previously served as director of technology for Library For All, creating open children's books and free reading apps for the developing world. Before joining DPLA, Micah was director of strategy and then senior director of business development and innovation at the New York Public Library, where he built capacity for innovation and led the creation of the NYPL Labs, Open Ebooks, the MyLibraryNYC partnership with NYC schools, and the open source SimplyE reading app, among others.  Micah started his career as a consultant at McKinsey & Co. and has a B.A. from the University of Colorado, Boulder and a J.D. from Harvard Law School.
Heather Teysko 
LYRASIS - Palace Implementation Strategist
Heather Teysko works with libraries who are part of the Palace Project, building online community and meaningful conversations around the mission of the project, and working to ensure libraries have all the marketing and training materials they need to launch successfully into their communities. She has been a leader in the library ebooks field, having been the Assistant Director: Innovation and Development at the Califa Group, California's largest library consortium, where she led the project to create enki, the first statewide shared eBook collection built on a platform owned by the consortium with content purchased directly from publishers rather than through a vendor middleman. Additionally, she is passionate about history, telling stories of Tudor England since 2009 with the Renaissance English History Podcast, and building a community of over 50,000 followers around her show.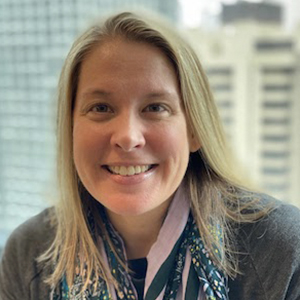 Kat Williams
DPLA, Director of Communications
Kat (she/her) is our director of communications, working to get the word out about DPLA and our mission. She also helps create content for DPLA projects. Previously, Kat was vice president of digital content for the History Channel and A+E Networks. She has been nominated for three primetime Emmy Awards, winning in 2013 for the short documentary Remembering 9/11, and her website work has been recognized by the Library of Congress. She holds a B.A. in history from Dartmouth College and an M.A. in history education from Teachers College at Columbia University.
Valerie A. Kavanagh
Sr. Account Executive, The Palace Project
Valerie A. Kavanagh has been hired to become the first Palace Project Senior Account Executive with a primary role and responsibility around creating awareness, promoting the brand, selling public libraries the Palace Project service, and creating a new and impactful conversation around how LYRASIS leading the Palace Project service creates huge impacts for libraries desiring a patron digital experience that meets the patron where they are in their information and cultural discovery. Valerie grew up on Long Island to Haitian medical professional immigrants that instilled her love of knowledge early on: her earliest recollections of the importance of libraries was at six years old. Valerie's first language is French, followed by Creole and English: it was librarians that served as ESL (English as Second Language) extension and support.
Valerie's professional experiences in sales and marketing are vast: in addition to her legal background legal software sales experiences, she has been very successful selling and marketing Library software and solutions and she is naturally mission-aligned in her aspirations, as she desires, through her direct efforts, to impact and affect others through creating access to knowledge and resources. She now resides in the Atlanta suburbs and her hobbies include antiquing, visiting wineries in the North Georgia Mountains, and attending Atlanta United soccer matches. She is a believer in people and "we must seek ways to be better, know more, and excel at all things, known and unknown".
The Palace Project Oversight Committee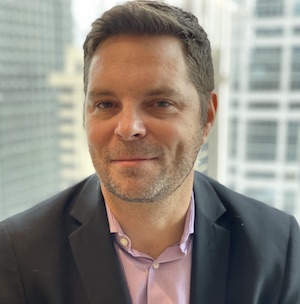 John Bracken
DPLA, Executive Director
John (he/him) is our executive director. Previously John worked for nearly two decades as a philanthropic investor in digital media, media policy, and innovation. He most recently served as vice president for technology innovation at the John S. and James L. Knight Foundation, where he oversaw the Knight News Challenge, Knight's Prototype Fund, and other efforts to improve the creation, curation, and accessibility of information. He previously managed technology and civic innovation programs at the MacArthur Foundation and the Ford Foundation. He has a master's degree from the Annenberg School for Communication at the University of Pennsylvania and a B.A. from Pitzer College. He serves on the board of the Illinois Humanities Council.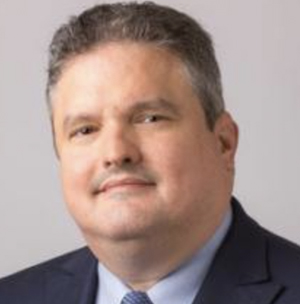 Jorge A. Martinez
Knight Foundation, VP/Chief Technology Officer
Jorge (George) Martinez joined Knight Foundation in June 1996 as manager of information technology. In March 2003, he was promoted to director of information systems and in December 2012 to vice president/chief technology officer. He leads the foundation's information systems department, as well as its universal broadband access and libraries initiatives in its 26 communities.
Martinez has 25 years of experience in the IT field. Before joining the foundation, he worked in the advanced systems department of The Miami Herald Publishing Company. Prior to that, he was a systems engineer for MicroAge, whose clients included Dade-Baxter, Baptist Health Systems, Knight-Ridder and Ryder Systems.
Martinez is an alumnus of Leadership Miami. He is a board member and former chairman of the Technology Affinity Group (TAG) of the Council of Foundations. He is a board member of the Nonprofit Technology Enterprise Network (N-TEN) and a member of the Foundation Information Systems Managers group.
Robert Miller
LYRASIS, Chief Executive Officer
Robert Miller has led the transformation of LYRASIS as it has become recognized as both a leader in technology, community supported programs, open software, SaaS services, and eLicensing, and also in thought leadership as it pertains to innovation and productionizing solutions at scale. He is passionate about the community, insatiably curious, and is honored to lead a world-class LYRASIS team. Previously, he headed the Global Books Division at the non-profit, Internet Archive, a top 200 internet company. There he concepted the vision, and then hired, built and led the global team that made over 2.5M free eBooks available to over 330M readers around the world. He brings to LYRASIS the experiences and successes from 5 start-up companies (3 in consumer products, 2 in technology) he founded or co-founded, including an Israeli technology company that was commercializing specialized search technology used in the health field. He holds a Bachelor of Science in Industrial Engineering from Lehigh University. Known for taking non-traditional approaches to find solutions, he guest lectures on strategy and innovation to various MBA classes and is a frequent speaker at industry conferences. He has lived in Afghanistan and Germany where he alleges he could have learned some of the language. Furthermore, he has spent collectively more than a year in China, again alleging he has some language skills. When not at LYRASIS, he may be found open ocean swimming, running his way up a mountain trail, or speeding down on a mountain bike. Robert lives in the San Francisco Bay Area.
The Palace Project is supported by the John S. and James L. Knight Foundation and is a division of LYRASIS.