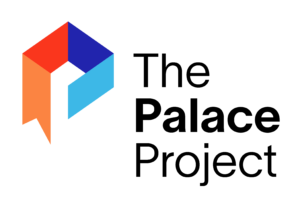 As we announced in June, The Palace Project, a division of LYRASIS and strategic partner of DPLA, is leading the charge in the effort to build the digital future of libraries and ensuring libraries are front and center in their relationship with their communities.  The Palace project provides libraries with a digital platform  that enables libraries to curate, manage, and deliver all their digital ebooks and audiobooks into a single patron-facing mobile app. 
The Palace Project supports the mission of libraries by providing equitable access to digital knowledge, bolstering the relationship between libraries and patrons, protecting patron privacy, and enabling libraries to serve all their e-content in a single app. It has been developed by libraries, for libraries, meaning that your values, priorities, and needs are the focus.
The Palace Project provides libraries with:
A simple easy-to-use app that delivers content from any provider

Tools to allow your staff to actively manage and curate the patron experience

Turnkey hosting service with 24/7 reliable, enterprise class support

A robust content marketplace that offers flexible lending models from the Big 5 to Amazon Publishing to independent publishers
We've had a lot of new developments in the last several weeks, including the launch of the Palace App and updates on content from Audible.com.  We're excited to keep you in the know. To stay up to date, join our email list and follow us on twitter @palacelib. 
The Palace Project is a division of LYRASIS and is supported by the John S. and James L. Knight Foundation.