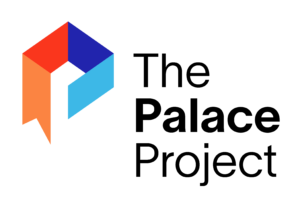 We are excited to announce that the Palace App is now live in the app store for both iOS and Android. As we are still in a soft launch phase, the LYRASIS implementation team is continuing onboarding libraries over the next several months. However, you can still download and enjoy more than 10,000 titles from the Palace Bookshelf. These are titles that are open and DRM free, courtesy of DPLA, and they are included free of charge for all Palace libraries. Plus, LYRASIS has arranged to include an Indie Author collection of select winners from BiblioBoard beginning December 1 for everyone to enjoy at no cost. It's a great chance to check out the app, see how it can work for your library, and enjoy some great indie and classic titles.
The other big news we want to share is that DPLA is in talks to make Audible titles available through Palace Marketplace. This is in addition to the agreement DPLA forged this summer adding Amazon titles to the Marketplace as well. This is the first time Amazon or Audible titles have been available for libraries, and we expect titles to launch in Palace Marketplace in the first part of 2022. 
It's an exciting time for The Palace Project, a division of LYRASIS and strategic partner of DPLA, and program and content updates will be coming frequently as we approach full launch. To stay up to date, join our email list and follow us on twitter @palacelib.